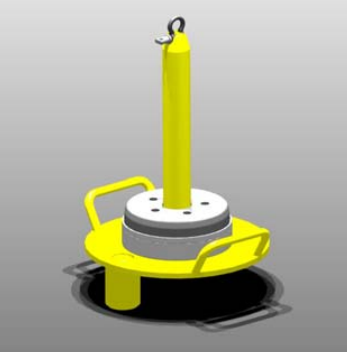 NEW IMPROVED DESIGN!
"Supports stabilizers and other tools as they are added to the BHA.
Tool sits on tough urethane pad to prevent damage.Large, factory sealed bearing allows easy rotation of tool.
Specifications:
Part Number 72-900
Rated Weight 12,000 lbs
Rated Moment 10,000 ft-lbs
Weight 70 lbs
Shackle Rating 1,000 lbs
Note: Stability depends on the bore ID and the height to the center of gravity of the tool. See Operation and Maintenance Manual for a graph for various combinations of ID and heights.
He also https://www.midnightpapers.com/ highlighted his work in pushing and overseeing a $250 million career pathways trust that gives grants to schools to promote connections between academic programs and high-growth sectors of the economy